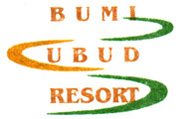 Bumi Ubud Resort
room Lodtunduh, Kec. Ubud, Kabupaten Gianyar, Bali 80571
Welcome to Bali, the tropical paradise
The last of this millennium with thousands temples, shined by the morning sun of the world. Breeze the rice terrace among the palm trees greeting.

Bumi Ubud Resort situated in a traditional village of Lodtunduh, is specially designed as Bali elegant village to retain exclusive ambiance of private retreat, away from home.

In the midst of the coconut trees, helliconia, hibiscus, and bougainvillea, our pool is laid facing adjacent to our Western touch restaurant serving Ubud Lodtunduh dishes and not to mention innovated International cuisine.
FACILITIES
arrow_right 24 hours security
arrow_right Free WIFI Access
arrow_right Garden
arrow_right Laundry Service
arrow_right Luggage storage
arrow_right Massage
arrow_right Safety Deposit Boxes
arrow_right Tours