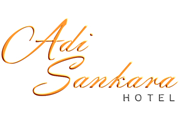 Hotel Adi Sankara
room Jl. Pramuka No.12X, Mataram Bar., Selaparang, Kota Mataram, Nusa Tenggara Bar. 83111
Adi Sankara Hotel is a convenient hotel located in Mataram, Lombok.
Situated only 1,5 km from the city center, guests are well located to enjoy the town's attractions and activities.
With its convenient location, Adi Sankara Hotel offers easy access to the city's must-see destinations.
The facilities and services provided by Adi Sankara Hotel ensure a pleasant stay for guests.
24-hour front desk, car park, smoking area, room service are just a few of the facilities that set Adi Sankara Hotel apart from other hotels in the city.
FACILITIES
arrow_right 24 hours reception and lobby area
arrow_right 24 hours security
arrow_right Daily Housekeeping
arrow_right Free Wi-fi
arrow_right Free WIFI Access
arrow_right Laundry Service
arrow_right Non-smoking room
arrow_right Not Pets Allowed
arrow_right Parking Area
arrow_right Room Service
arrow_right Seating Area
arrow_right Shuttle service
arrow_right Smoking area
arrow_right Taxi service
arrow_right Wi-Fi in public areas