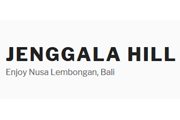 Jenggala Hill
room Jungutbatu, Nusapenida, Kabupaten Klungkung, Bali 80771
Nusa Lembongan is a small island between Bali and Nusa Penida in the Badung Strait and is the perfect location for family holidays in Bali, with few tourists and pristine unspoilt beaches for a quiet, peaceful, and restful vacation. It is a tropical island located approximately twelve miles off the mainland. It is quickly becoming one of Bali's most popular attractions. This small paradise island is a world away from the hassles and the hectic pace and lifestyle of South Bali and its crowded beaches and large Bali Hotels and Resorts.

The island of Nusa Lembongan is just about eight square kilometers in area, and is one of three neighboring islands, the others being the much larger Nusa Penida and the tiny Nusa Ceningan. The three islands are separated from Bali by the Badung Strait. Some visitors may find Nusa Lembongan a little slow after the pace of South Bali.

Neither hawkers nor vehicular traffic mar the magnificent Nusa Lembongan scenery and vacationers can peacefully enjoy the Sunrise and Sunset on the clean and pristine beaches.

Jenggala Hill is a perfect retreat for holiday far away from hustle and bustle of crowded city streets. The delightful resort features a home away from home ambiance with the villas showcasing a blend of modem architecture artistically fused with Balinese décor. Set amidst lush green tropical garden surroundings, the resort hotel is perfect leisure travelers. Jenggala Hill also features swimming pool decked with sun loungers, pool bar, hot water and Air Conditioning.
FACILITIES
arrow_right Bicycle Rental
arrow_right Daily Housekeeping
arrow_right Free Wi-fi
arrow_right Massage
arrow_right Non-smoking room
arrow_right Not Pets Allowed
arrow_right Parking Area
arrow_right Safety Deposit Boxes
arrow_right Swimming pool