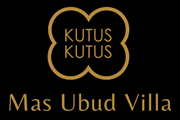 Kutus Kutus Mas Ubud Villa
room Jl. Cempaka Banjar Kumbuh No.88, Mas, Kecamatan Ubud, Kabupaten Gianyar, Bali
MUCH loved and well known, Ubud is one of the most iconic holiday destinations owned by Bali. Then, Kutus Kutus Mas Ubud Villa can now be your pivot of sanctuary to help you explore the magnificence of the artful living of Ubud destination more easily.
Enjoy unparalleled comfort of luxury villa in Ubud amid the diverse creative artist communities. You will be able to set your own excursion by exploring superb cultural tradition, gastronomies and people's hospitality having get in touch with foreign visitors since Dutch colonial occupation. All major attractions in Ubud and surrounding areas are in the vicinity giving a great advantage to this villa in Bali. A stay at Kutus Kutus Mas Ubud Villa is your passport to discover all the wonders of Ubud destinations.
To cater your different need, we provide two Bali villa categories so that you can still maximize your comfort while being away from home. Here, you will enjoy holiday living with family or colleagues.
FACILITIES
arrow_right 24 hours reception and lobby area
arrow_right 24 hours security
arrow_right Airport transfer
arrow_right Bathtub
arrow_right BBQ facilities
arrow_right Bicycle Rental
arrow_right Car and Motorbike Rental
arrow_right Car park
arrow_right Daily Housekeeping
arrow_right Doctor on Call
arrow_right Dry Cleaning
arrow_right Family Room
arrow_right Free beverage (upon arrival)
arrow_right Free Wi-fi
arrow_right Free WIFI Access
arrow_right Garden
arrow_right In villa dinning
arrow_right Luggage storage
arrow_right Massage
arrow_right Non-smoking room
arrow_right Not Pets Allowed
arrow_right Parking Area
arrow_right Private swimming pool
arrow_right Rental car
arrow_right Room Service
arrow_right Safety Deposit Boxes
arrow_right Seating Area
arrow_right Shuttle service
arrow_right Smoking area
arrow_right Spa
arrow_right Swimming pool
arrow_right Swimming pool (kids)
arrow_right Swimming pool (outdoor)
arrow_right Taxi service
arrow_right Tours
arrow_right Wi-Fi in public areas
arrow_right Yoga Room