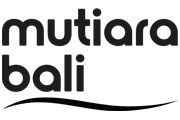 Mutiara Boutique Bali Resort Villas and Spa
room Jl. Braban No. 77 Seminyak - Kuta, Bali 80361 Indonesia
Experience the Real Balinese living

Bali is well known as the island of Gods where culture, nature, and style are mixed to form the unique touches of the heaven.

Mutiara Bali Boutique Resort Villas & Spa is situated in the heart of trendy Seminyak district , only 30 minutes from the airport, centrally surrounded by high fashion boutiques, art galleries, world class dining venues and night life entertainment.

The Mutiara Bali was designed to blend modern convenience with element of modern and traditional Balinese Architecture. Each villa is equipped with designer kitchen, dining pavilion, beautifully manicured garden, private pool, air-conditioned bedrooms with stress-reliever stylish bathroom.
FACILITIES
arrow_right Bathtub
arrow_right Business Center
arrow_right Cafe & Bar
arrow_right Fitness Center
arrow_right Free Wi-fi
arrow_right Free WIFI Access
arrow_right In villa dinning
arrow_right Jacuzzi
arrow_right Parking Area
arrow_right Restaurants
arrow_right Spa
arrow_right Swimming pool