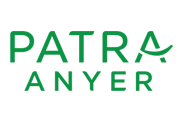 Patra Anyer
room Jalan Raya Karang Bolong, Tambang Ayang, Anyer, Bandulu, Anyar, Serang, Banten 42166
Located at the seashore of Anyer, Serang, Banten, Patra Comfort Anyer offers a comfortable stay as if in a private resort.Complete facilities with beautiful surroundings and exotic view of white sand beach escalate Patra Comfort Anyer as the best choices of your one stop vacation destination.
The hotel comes with 70 cottage style rooms along the coast, directly facing the sea. At Beachfront Lesehan Restaurant, you can enjoy wide range variety of appetizing dishes while enjoying the beautiful waves or the breathtaking atmosphere of the sunset.
Enjoy a peacefull relaxation and have fun with our engrossing recreational facilities to enliven your vacation, such as swimming pool, tennis court, beach volleyball court, table tennis, and outdoor games area. Don't forget to try scuba diving or enjoy boat touring to Ujung Kulon or Mount Krakatau. The hotel also features six meeting rooms with comprehensive facilitiesto ensure the success of your events.
FACILITIES
arrow_right 24 hours reception and lobby area
arrow_right 24 hours security
arrow_right Daily Housekeeping
arrow_right Family Room
arrow_right Front desk (24-hour)
arrow_right Laundry Service
arrow_right Meeting room / Conference
arrow_right Not Pets Allowed
arrow_right Parking Area
arrow_right Private Beach
arrow_right Wi-Fi in public areas