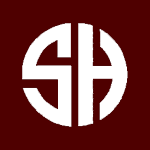 Sahera Hotel
room Jalan Raya Bunutan, Abang, Purwakerti, Karangasem Sub-District, Karangasem Regency, Bali 80852
Sahera Hotel and Spa an accommodation with 5* international standard, stand in Bunutan, Abang, Karangasem, Bali. Offering an escape holiday for every guest in Bunutan area, facilitate with an outdoor swimming pool, a spa treatment, a kitchen and bar, aswel a side pool bar for every guests who's stayed with as or just to have a meal and drinks.
Plenty area to explore in Bunutan such as diving, snorkeling, hiking, touring (cycling & sights seeing)
The Sahera Hotel and Spa has a magnificent view of the Bunutan valleys and the Lempuyang mountain.
Creating an experience for every guests in the house.
FACILITIES
arrow_right Bicycle Rental
arrow_right Concierge
arrow_right Convenience Store
arrow_right Currency Exchange
arrow_right Daily Housekeeping
arrow_right Family Room
arrow_right Hiking
arrow_right Laundry Service
arrow_right Non-smoking room
arrow_right Room Service
arrow_right Seating Area
arrow_right Shops