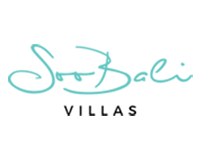 SooBali Halemahina
room Jalan Baliku II no. 11 Kerobokan, Canggu, Bali, 80361, Indonesia
Private, modern and cozy living, 15 mins away from Berawa beach in Canggu Bali, one of the best surfing point in Bali. Surfers group and family/ friends holidaying are perfect for this modern and cozy living villa in Bali. You will love Halemahina for its simplicity, the fact that your pool is only a hop away from living area, and well designed detail here and there.
To ensure that you would have your holiday in stye in our Bali villa, our team also would be happy to help you to schedule your car rental in Bali, or simply pick up from and to airport. We also provide you with information about Bali, where to visit in Bali or even help you to book your Bali tour.
The name Halemahina was inspired by the Hawaiian language ka hale o ka mahina which means 'The House of the Moon'. It all began from the owners' romantic story. On their first night stay at Halemahina, the couple (famous MC Becky Tumewu and her husband) witnessed a magical full-moon night under a blanket of stars. Swept away by its beauty, they've decided to name their modern, cozy, minimalistic stay that way.
FACILITIES
arrow_right Free Wi-fi
arrow_right Not Pets Allowed
arrow_right Parking Area
arrow_right Room Service