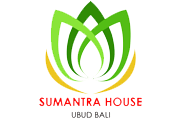 Sumantra House Ubud
room Jl. Hanoman No.12, Ubud, Kec. Ubud, Ubud, Bali 80571
Welcome to Sumantra House Ubud
Feel the great experience with us

Sumantra House is centrally situated in JalanHanomanUbud, It presents amazing views of Swimming Pool and Garden, merely 150 meters to the Ubud Market and Ubud Palace and finest shopping boutiques and souvenir shops. A fusion of Balinese accents and simple yet elegant furnishing creates a comfortable and relaxing space, Sumantra House also offers swimming pool within a landscaped garden, making the entire pool area quite fitting for chilling out.

While guests stay at Sumantra House, they will get complimentary breakfast that can be relished either in the mini restaurant or set by the pool area. In the sundown, if guests would like to enjoy, to make the sunset time totally the most rewarding moment.

There are various souvenir shopping options a 5-minute walk from the hotel. It takes about 45 minutes by car from The Sumantra House to Ngurai International Airport. Ubud Market is a 5-minute walk away.

Rooms are all air-conditioned and come with cable TV, a minibar and a work desk. They are simple, featuring elegant furnishings and large windows that allow the natural light in.
FACILITIES
arrow_right Free Wi-fi
arrow_right Front desk (24-hour)
arrow_right Parking Area
arrow_right Restaurants
arrow_right Room Service
arrow_right Spa
arrow_right Swimming pool