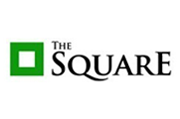 The Square Hotel
room Jl. Siwalankerto No.146-148, Siwalankerto, Kec. Wonocolo, Kota SBY, Jawa Timur 60236
WELCOME TO THE SQUARE SURABAYA

Establised in 2011, The Square Surabaya has an exclusive accommodation in Surabaya with modern minimalist concept, 120 comfortable rooms dan 3 suites over looking at Surabaya city view

The Square has strategically located steps away from Petra- Christian University and minutes away from famous amusement park – Suroboyo Carnival. Juanda international Airport is only 15 minutes drive away. Popular shopping center – City of Tomorrow and the biggest industrial area in Surabaya rungkut is nearly. Also near toll gate to reach city center or out of town. The Square provide a classic touch of Venesia city at shopping Arcade.
FACILITIES
arrow_right 24 hours reception and lobby area
arrow_right Free WIFI Access
arrow_right Laundry Service
arrow_right Laundry Service/Dry Cleaning
arrow_right Meeting Facilities
arrow_right Parking Area
arrow_right Safety Deposit Boxes
arrow_right Salon